Reserve Your Volkswagen in Asheville
Volkswagen SUVs Available for Reservation
Volkswagen ID.4
The Volkswagen ID.4 brings a bold and comfortable style to the electric vehicle. With a stunning design and the performance you need out of an EV, the model goes above and beyond while keeping all passengers and drivers in mind. This SUV includes the typical AWD of any SUV, giving it more traction on the Asheville roads. Boone drivers will be eager to experience the incredible ride this model has to offer.
Volkswagen Taos
The VW Taos has a striking style and will check all of the boxes that Asheville drivers look for. The compact SUV is ready for the road with 4MOTION® all-wheel-drive and a turbocharged engine.
The Taos is both practice and efficient without having too much extra space, which would leave it feeling bulky. Instead, the interior is cleverly designed to maximize space while still enjoying the model on the tighter roads you may encounter in North Carolina.
Volkswagen Tiguan
As the winner of Car and Driver's Editors' Choice Award for Compact SUV category, the Tiguan is stylish, well-equipped for your Asheville drives, and includes the technology that any Hendersonville driver will be ecstatic over.
With the technology you love also comes the safety features you need. Things like IQ.DRIVE give you peace of mind when it comes to parking, reversing, switching lanes, and more. The Tiguan is an exceptional option for drivers looking for a stylish and powerful compact SUV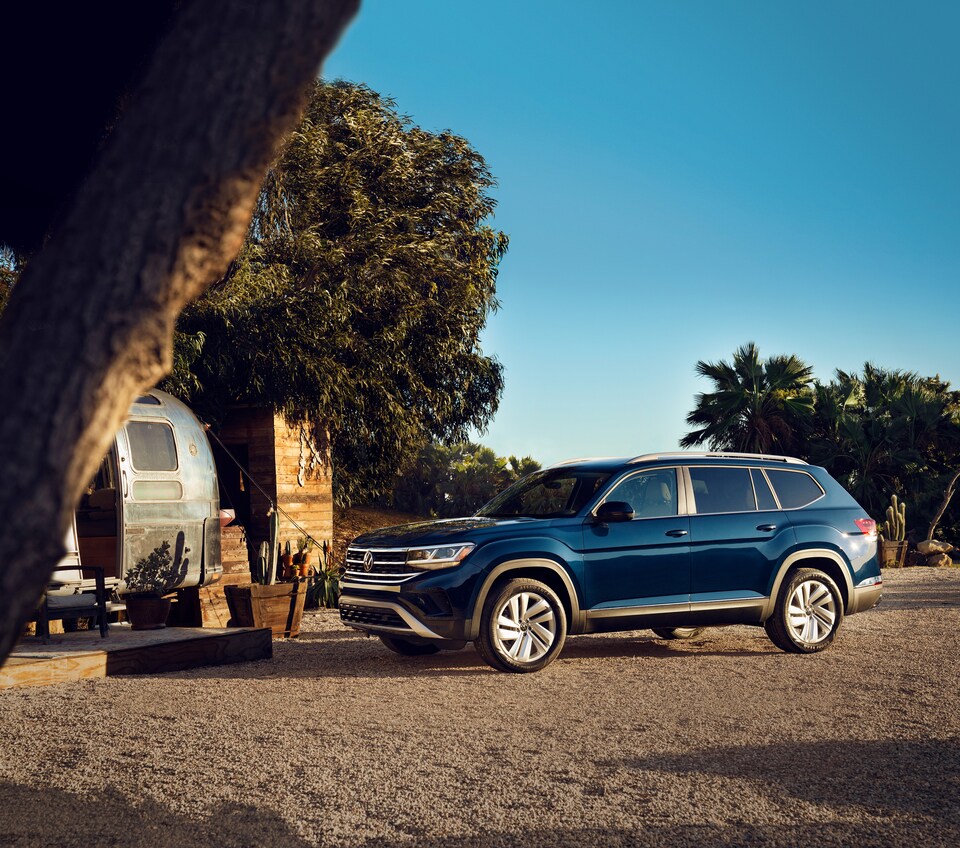 Volkswagen Atlas
The Volkswagen Atlas is sure to impress drivers throughout Fletcher and Highlands. This model has a strong design with sophisticated features, making it the envy of the road. Passengers can enjoy leather seating, Climatronic® 3-zone climate control, and 2nd and 3rd row seating. No matter the size of your family, everyone can be comfortable in this SUV
While comfort is great, you'll want to consider safety as well when thinking about the family. Features like IQ.DRIVE, a rear view camera system, and more will allow you to feel confident on your Asheville drives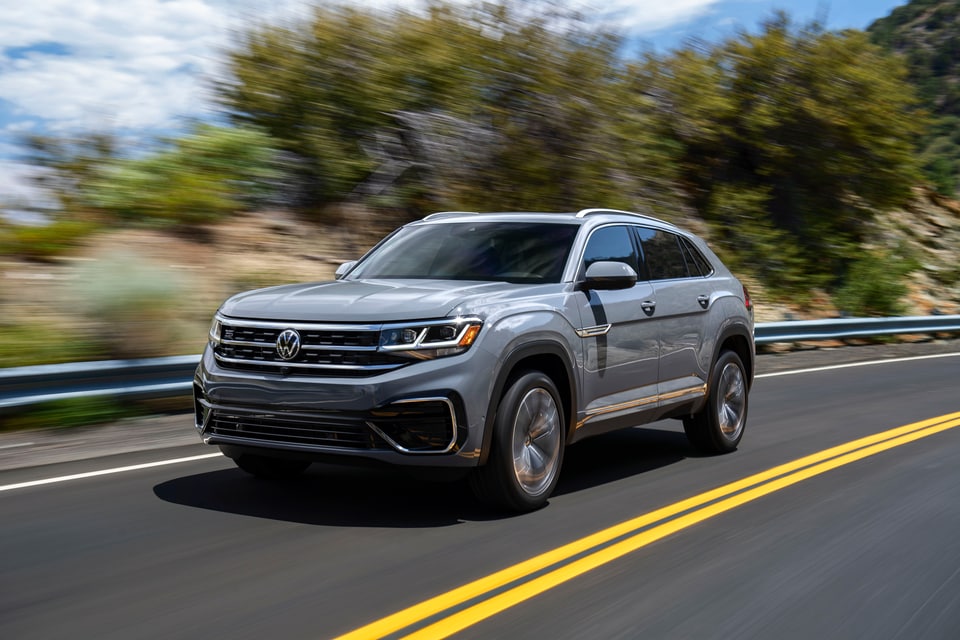 Volkswagen Atlas Cross Sport
The Atlas Cross Sport has many of the incredible features included on the Atlas, but in a more compact body. With a lower roofline and 2nd row seating, you'll be able to fit the family and enjoy time in the city. The model comes with a 3.6L V6 engine giving it the power it needs for your next North Carolina journey.
The Atlas Cross Sport gives Asheville and Hendersonville drivers a chance to enjoy some incredible connected features as well, like a driver-focused media center and touchscreen displays. Enjoy your time on the road with these incredible options
Volkswagen Cars Available for Reservation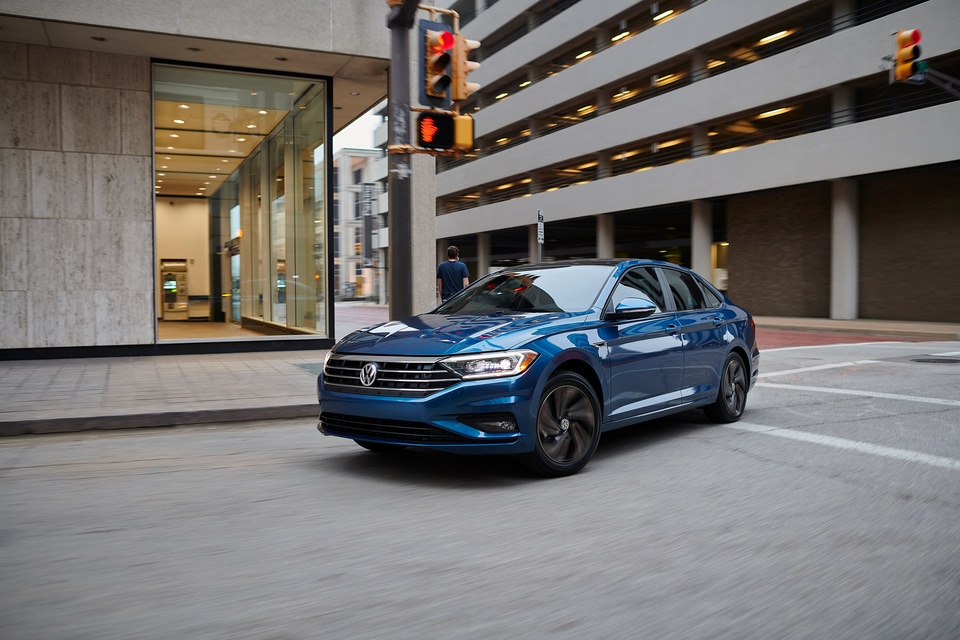 Volkswagen Jetta
The ever popular Volkswagen Jetta is a great option for Asheville drivers looking for a sleek, dependable, model sedan. the design boasts clean, sophisticated style, while the turbo-charged engine provides a smooth drive. If you're looking for the right vehicle to commute from Hendersonville into Boone or Asheville, shop our inventory or consider ordering your own Volkswagen Jetta.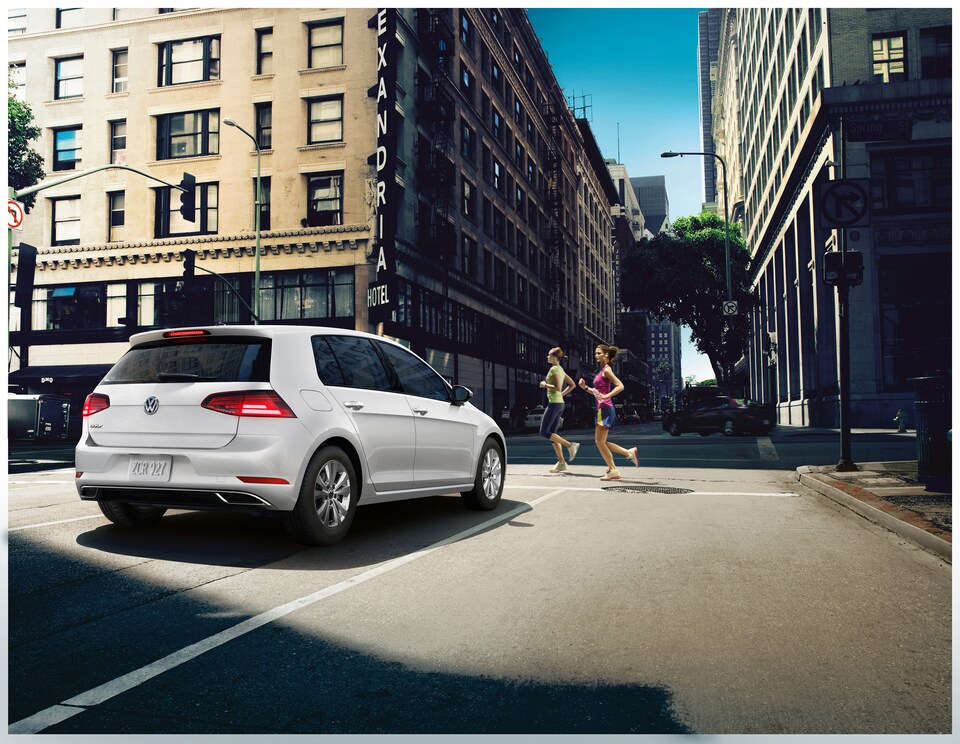 Volkswagen Golf
The Volkswagen Golf has been a long-running popular model in the VW lineup. This year's GTI now has more power and style than ever before. The model has gotten serious technology and performance upgrades that Asheville drivers won't want to miss.
The Golf R is coming soon and you won't want to pass it up! The model has a standard DCC® Adaptive Chassis Control, is 6-speed manual, and will have a whopping 315 HP engine. Keep your eyes peeled for this one!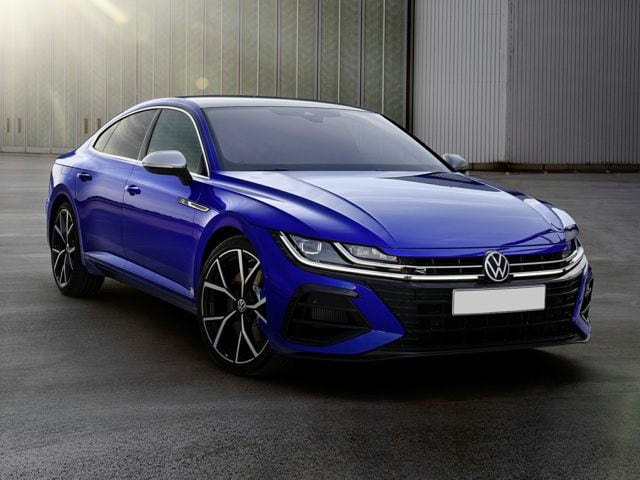 Volkswagen Arteon
The Volkswagen Arteon is a modern sedan ready for the roads of Asheville. The timeless design is sure to turn heads and the aerodynamic style allows for an impressive performance. You'll get top-of-the-line technology with both standard and available features. Reserve your Arteon today.
Reserve Your New Volkswagen in Asheville
We never want our customers to not get the ride of their dreams. That is why you can now reserve your new Volkswagen here at our Asheville dealership. Whether you are looking for the new Volkswagen Arteon or VW Atlas, we can get your vehicle ordered in no time.
A Quick and Easy Process
While reserving your next car or SUV seems like a new way to shop, our professionals can make it feel just as comfortable as browsing our lineup. This ordering process will take a few moments. All you need to do is inform us of what you are looking for, figure some finances, and choose time to pick up your new Volkswagen near Boone.
Choosing Your Perfect New VW
The most exciting step of this reservation process is choosing your perfect Volkswagen. There are so many exciting models in this year's VW lineup. If you are looking for a reliable way to get to work in Fletcher, NC, choose the new Volkswagen Jetta. Need a versatile SUV? The new Volkswagen Taos is a great option. We can even reserve you the new Volkswagen ID.4, an electric model that will change the way you drive.
Trim Levels and Customization
One of the many perks of reserving your next Volkswagen near Hendersonville is that you get to make it fit your specific driving needs. This process includes choosing the right trim level. Throughout these configurations, you can find added performance features, driver assists, or many other benefits. Customers can also customize their reserved VW with different paint options and accessories.