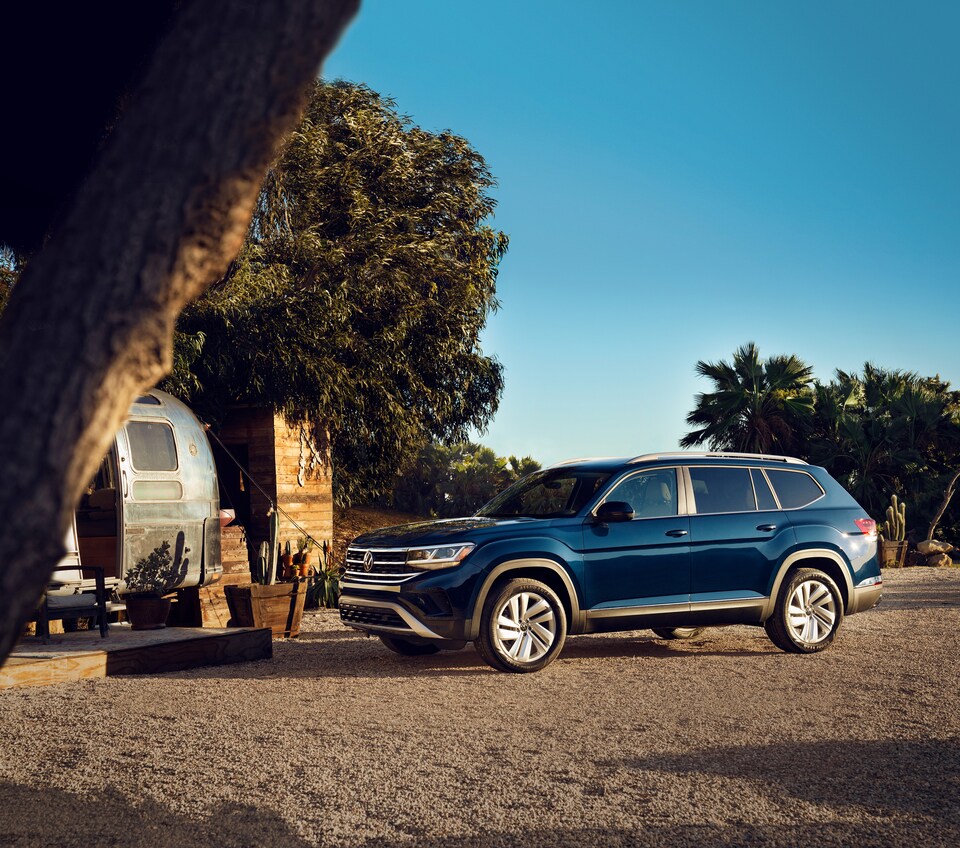 Find a Volkswagen Atlas & Atlas Cross Sport in Asheville
Among the many vehicles you can find in the Asheville area, you're bound to come across the Volkswagen Atlas & Atlas Cross Sport. Hendersonville drivers love these two Volkswagen Atlas models, which have excellent safety features and uncompromising exterior designs. The Volkswagen Atlas and the Atlas Cross Sport blend the adventurous look that Asheville natives love while being reliable enough for a daily commute to Fletcher.
Volkswagen Atlas
The Volkswagen Atlas a great vehicle to choose if you want to feel more accustomed to driving a normal SUV. It boasts great speed and acceleration numbers thanks to its V6 engine. In addition to that, the Volkswagen Atlas' interior comfortably houses up to five people. This spacious, high-performing SUV also consists of 4Motion, which allows the Volkswagen Atlas to move around on four-wheel drive seamlessly around Boone.
Volkswagen Atlas Cross Sport
The Volkswagen Atlas Cross Sport functions similarly to the normal Atlas, yet it has some attributes of its own. Anyone wanting to go around Highlands smoothly will be happy to know that the vehicle has an exterior that feels sleek and stylish. Also, the Volkswagen Atlas Cross Sport achieves an EPA-estimated 21 miles per gallon city and 24 miles per gallon highway. And don't let the sporty look of the Volkswagen Atlas Cross Sport fool you; it does not fall short on the towing capacity. This fun, efficient SUV can haul up to 5,000 pounds, making it the perfect vehicle for your next camping trip in the Blue Ridge Mountains.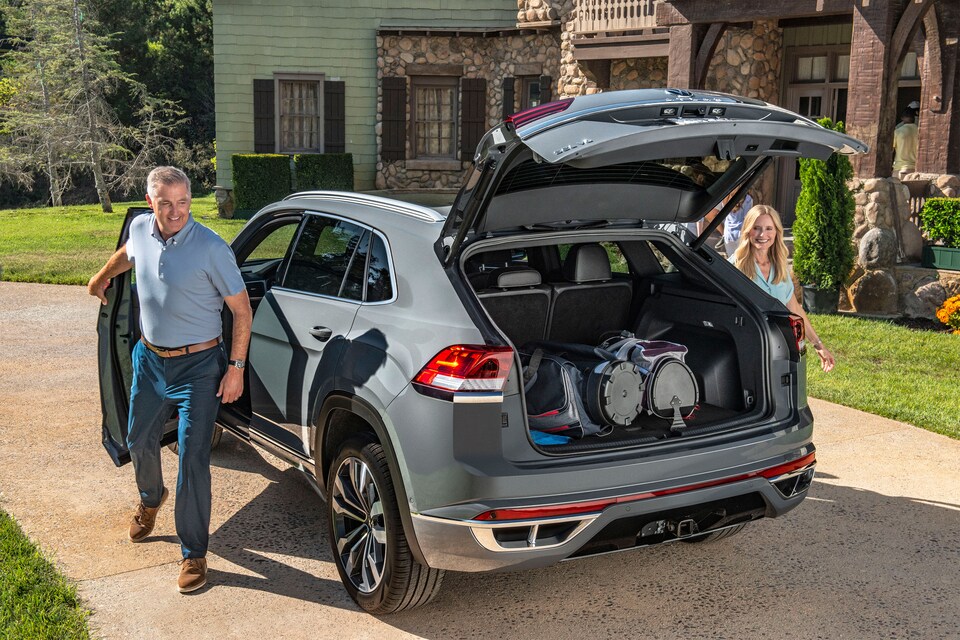 Come Get Yours
While the Volkswagen Atlas and the Volkswagen Atlas Cross sport may seem similar at first glance, both vehicles offer different performance outputs and features that will undoubtedly have appeal to various customers in Asheville. Whether you want a more traditional car or one with an elegant presence, you are more than welcome to visit Volkswagen Asheville, test either vehicle around town, and take one of the two to your home in Boone.